A Building and Civil Works Company

SOBATRAP is operating in the Buildings and Civil Works sector, mainly in Road construction.
ACTIVITIES
Fully committed for our clients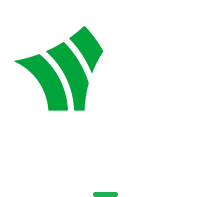 SOBATRAP is a Construction Company certified by the Tunisian Authorities, operating in the Buildings and Civil Works sector. Its main core business is road construction.

Our head office is in Kébili, we also maintain an office in Tunis to be closer to our customers.

To support our operations, we based our Yard facility in Kébili, consisting of a maintenance workshop for machinery and heavy trucks, a spare parts store, a washing station and a diesel supply station.

To cover the local territory, we are equipped with mobile facilities such as concrete plants, asphalt plants, and mobile stone crusher
SOBATRAP is part of a companies' group operating in different sectors.

SOBATRAP started with the Ali Bouajila Company back in 1986. We managed to maintain continuous growth that made us a referenced player in the buildings and Civil works sector.
Over the years, SOBATRAP has acquired a large experience, particularly in roads construction, earthworks, bridges construction and road pavement.

We aim to become a key player in the Buildings & Civil Works Sector nationwide and to expand our activity beyond borders.

We always work closely with our customers to meet their requirements and satisfy their expectations by providing them with reliable and efficient solutions.

We guarantee the quality of our work, safe working conditions and respect of the environment, by employing qualified personnel, using adequate equipment and allocating the necessary financial means.
SOBATRAP
RELIABLE PARTNER FOR YOUR PROJECTS
+ 30 YEARS
YEARS OF EXPERIENCE
THEY TRUSTED US
RELIABLE PARTNER FOR YOUR PROJECTS
FOR ANY REQUEST OR INFORMATION ABOUT THE COMPANY AND ITS PRODUCTS, YOU CAN CONTACT US VIA THIS FORM. SOBATRAP SUPPORTS YOU IN YOUR BUILDING AND PUBLIC WORKS PROJECTS.