SOBATRAP is a Construction Company certified by the Tunisian Authorities, operating in the Buildings and Civil Works sector. Its main core business is road construction.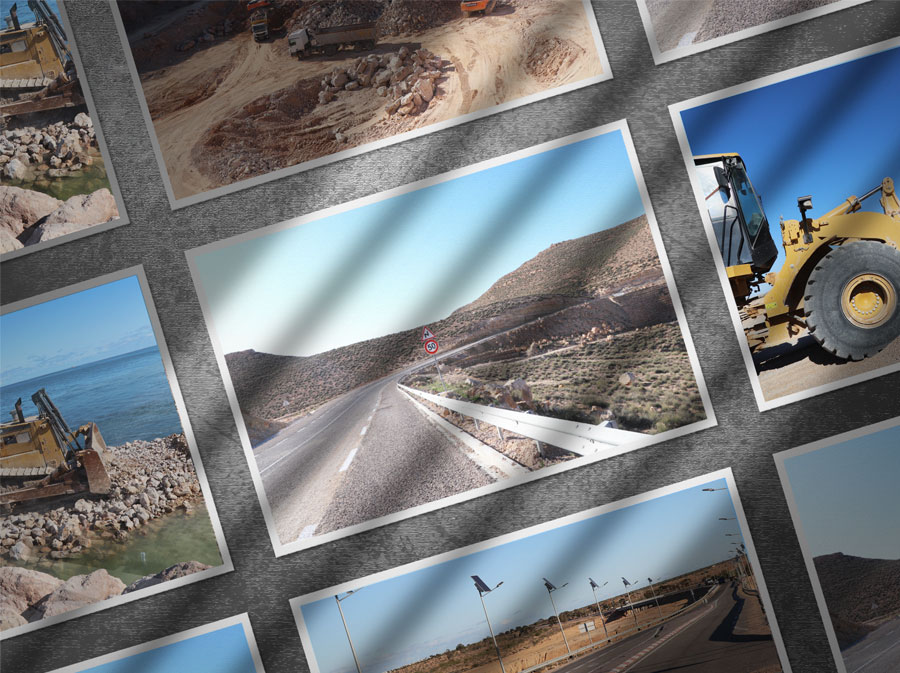 Our head office is in Kébili, we also maintain an office in Tunis to be closer to our customers.
To support our operations, we based our Yard facility in Kébili, consisting of a maintenance workshop for machinery and heavy trucks, a spare parts store, a washing station and a diesel supply station.
To cover the local territory, we are equipped with mobile facilities such as concrete plants, asphalt plants, and mobile stone crusher
Our highly qualified team and our adopted organization, guarantees flexibility and reactivity to achieve projects in Tunisia and abroad under the best conditions.
SOBATRAP
RELIABLE PARTNER FOR YOUR PROJECTS
+ 30 YEARS
YEARS OF EXPERIENCE